CMSD NEWS BUREAU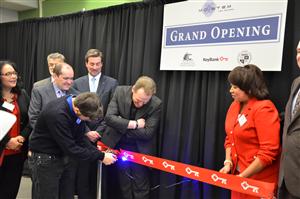 The new school year will get off to an early start when four CMSD high schools begin classes Monday.
MC2STEM, E³agle Academy, PACT (Problem-based Academy of Critical Thinking) and the Cleveland High School for Digital Arts will follow a year-round calendar that alternates 10 weeks of classes with three-week breaks.
The Cleveland Plan, CMSD's state-approved blueprint for reform, calls for offering year-round options.