Food & Child Nutrition Services
---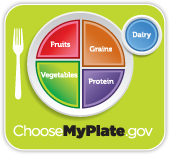 The Mission of Food and Child Nutrition Services is to increase healthy food choices for breakfast and lunch and continue our commitment of providing nutritious school meals to educate our children with life-long healthy eating habits.
With a dedicated staff of over 350, Food and Child Nutrition Services serves approximately 18,670 breakfasts per day and 29,400 lunches per day for a daily total of 48,070 meals per day.
CMSD will once again participate in the USDA"s Community Eligibility Option. This program will allow all students to receive breakfast and lunch at no cost regardless of family size or income. Also, the Food and Child Nutrition Services Department intends to implement a variety of new USDA Programs throughout the school year which will be beneficial to our students, our parents, and our communities.
---
The National School Breakfast and Lunch Program is governed by USDA regulations. Meals must meet the breakfast and lunch meal patterns and recommendations of the 2010 Dietary Guidelines for Americans.
Menus for 2015-16 reflect New Regulatory Requirements under Final Rule "Nutrition Standards in the National School Lunch and Breakfast Programs" in accordance with the Healthy, Hunger-Free Kids Act of 2010. All alacarte items meet the new "Smart Snacks in Schools" regulations as determined by the USDA.
Meal portion sizes for breakfast and lunch are determined by USDA's Meal Pattern for School Meals. The meal patterns provide portion sizes for each of the required components: milk, meat/meat alternate, grains, and fruit and vegetables.
Nutrition strategies to expand healthy food choices and curb childhood obesity are:
Purchasing food items that are trans fat free
Increasing whole grain items
Increasing fresh fruits and vegetables
Serving fresh salads
For students with disabilities or a "life-threatening" condition, substitutions may be made to the meals with a medical statement signed by a physician on file.
---
Contact Information:
Christopher Burkhardt, Executive Director of Food and Child Nutrition