Resident Educators
---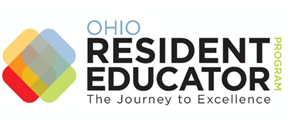 The Resident Educator (RE) Program is a four year Induction Program required by the Ohio Department of Education (ODE) for any teacher holding a four year Resident Educator License or a four year Alternative Resident Educator License.
The Ohio Resident Educator Program can be envisioned as the first years of a journey or the first steps on a path of continued professional learning, leading educators to more effective practices and excellence in teaching.
Successful completion of the program and the Resident Educator Summative Assessment (RESA) will result in a transition to a Five Year Professional License.
Contacts:
Resident Educator Program Coordinator:
Administrator (HR):
Jessica Wilson, Executive Director of Talent Impact