Cleveland Metropolitan School District
---
The Cleveland Metropolitan School District envisions 21st Century Schools of Choice where students will be challenged with a rigorous curriculum that considers the individual learning styles, program preferences and academic capabilities of each student, while utilizing the highest quality professional educators, administrators and support staff available.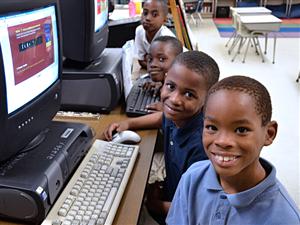 Eric S. Gordon
Chief Executive Officer
Board of Education
Anne E. Bingham, Board Chair
Robert M. Heard Sr., Board Vice Chair
Louise P. Dempsey, Esq.
Jasmine Fryer
Denise W. Link
Willetta A. Milam
Shaletha T. Mitchell
Justin L. Monday, Esq.
Lisa Thomas, Ph.D.
Ex Officio Members
Dr. Alex Johnson
Dr. Ronald M. Berkman
---
1111 Superior Ave E
Cleveland, Ohio 44114
Phone: (216) 838.0000
Fax: (216) 436.5144