The master teacher committee is active and ready to support you in your process of becoming a master teacher. In order to submit a master teacher binder this year, you must have a letter of intent on file with the master teacher committee. Please fill out the above form and submit it to Christine Sims at ChristineA.Sims@clevelandmetroschools.org.
Master Teacher Cohort Sessions
If you would like to participate in an in-depth study of each criterion or section of the Master Teacher portfolio, a cohort is available.
There are five sessions with each session focusing on one aspect of the portfolio. All sessions are held on Wednesdays and run from 4:00 pm – 5:30 pm, and all sessions will be held at East PD Center. The dates of the sessions are:
January 25, 2017
February 8, 2017
February 22, 2017
March 8, 2017
Additionally, there will be two Drop-In Support Sessions on March 15, 2017 and April 26, 2017 at East PD Center from 4:00 – 5:30 pm.
Attending any or all of these sessions is voluntary. You may turn in a portfolio without having attended any of the sessions.
Final Submission of Binders:
Final submission of Master Teacher Portfolios is the first week of May. Portfolios will be accepted at Orchard School (Rm. 218) on May 3, 2017, from 2:00 pm until 4:15 pm. Portfolios may also be submitted to the Professional Development Office at East PD Center on May 5, 2017 all day until 5:00 pm. All portfolios will be scored before the end of the school year.
DEFINITION OF A MASTER TEACHER
---
A master teacher demonstrates excellence inside and outside of the classroom through consistent leadership and focused collaboration to maximize student learning. A master teacher strives for distinguished teaching and continued professional growth as specified by The Ohio Standards for the Teaching Profession.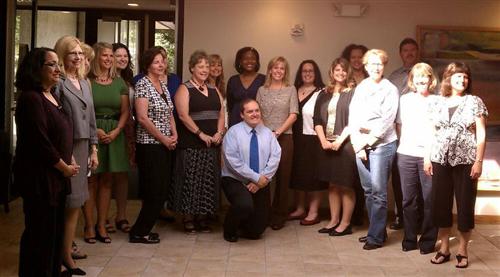 [ModuleInstance->Description]
You need at least version 7 of Flash player. Download latest version here!