Department of Information Technology (DoIT)
---
(Click above)

On-Site, In Labs Hands-On Training & Demonstration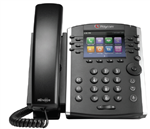 ---
Our mission
To provide well planned, coordinated, differentiated support services to all of our principals and their schools so that they can focus directly on teaching and learning that will significantly improve student achievement.
The services include:
Monitor and a
nalyze activity and
advisory technology leadership in alignment with state and federal legislation, governmental regulations, Board policies and sound financial practice.
DoIT Table of Organization, Effective 7/2015 (Click Link)
DoIT Rallying Cry, Defining Objective 1 (
Click Link
)
DoIT Implementation Strategy (Click Link

)

The Department of Information Technology is customer service focused with an emphasis on:
Delivering technology solutions that enable management to make informed decisions based upon information delivered in real and/or near time.

Being accountable for assisting business units to achieve reachable goals and objectives.

Developing and sustaining collaborative cross-functional interactions for district-wide planning and execution of


strategic goals of the Cleveland Plan.
To support our schools and students, the Department of Information is organized into the following divisions: Office of the Chief Information Officer, Information Systems – Student Services, Enterprise Applications, Instructional Technology and Operations.
The Department of Information Technology is committed to providing the highest level of technological services and information technology resources to the Cleveland Metropolitan School District and strives to be the standard in technology support in K-12 education.
---
(Click here to explore more.)
---
East Professional Development Center
1349 East 79th Street
3rd Floor
Cleveland, Ohio 44103
(Click for Directions)